Erika Drake (North Little Rock, Arkansas) and John M. Van Horn (North Little Rock) were the co-creators of "Sealed with a Wish" (2013).
"Sealed with a Wish" combined the talents of conceptual artist, Erika Drake, and fabricator, John M. Van Horn, in creating a living and growing work of public art to the Bernice Garden. This was Arkansas's first example of interactive public art, inspired by similar movements throughout the world as a means to promote inclusivity within a community.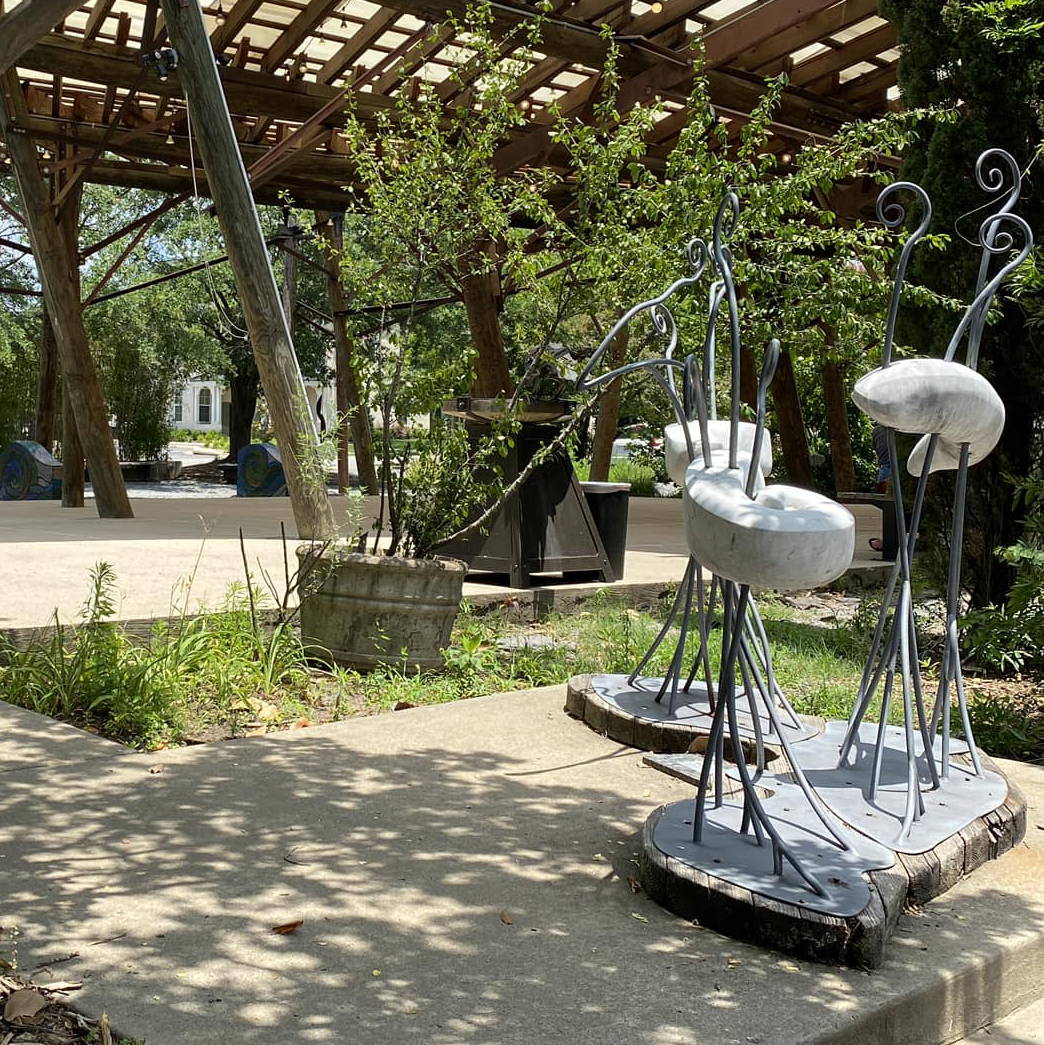 Artist
Kerrick Hartman


"The concept of 'Burden Bearers' is to serve as a visual dialogue about the roles and responsibilities of those who bear the burden of such things as the education, business, protection, health, spirituality, governance and so on for our society." This sculpture was created using steel and "burdens" carved from stone.
Artist
Alice Guffey Miller
Alice Guffey Miller is from Monticello, Arkansas and created the "Garden Flush" sculpture in the Bernice Garden. Using aluminum, birds were adhered to a pipe and embellished, making them appear to be in flight. "Imagining the birds swaying in a red night sky makes me happy," said Miller.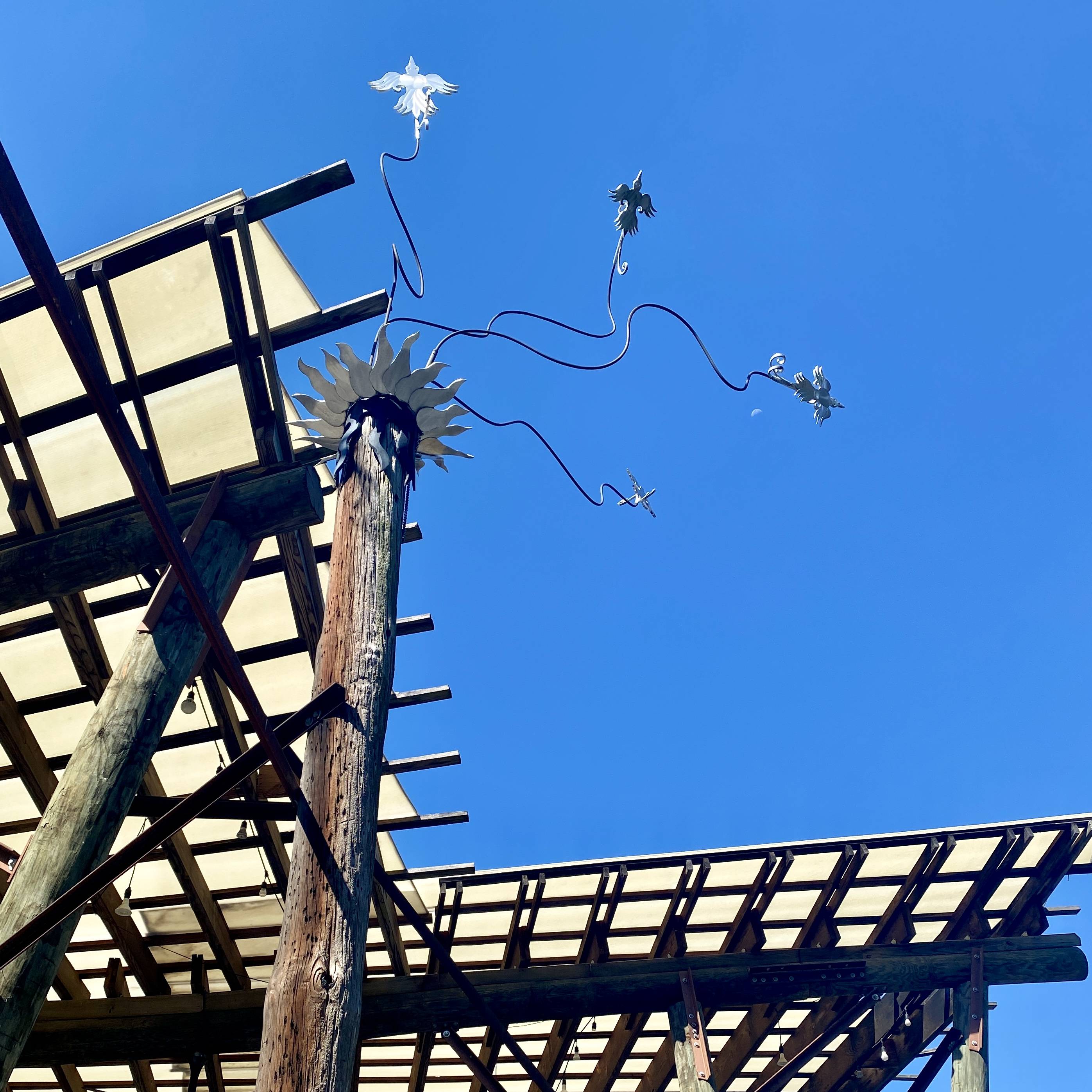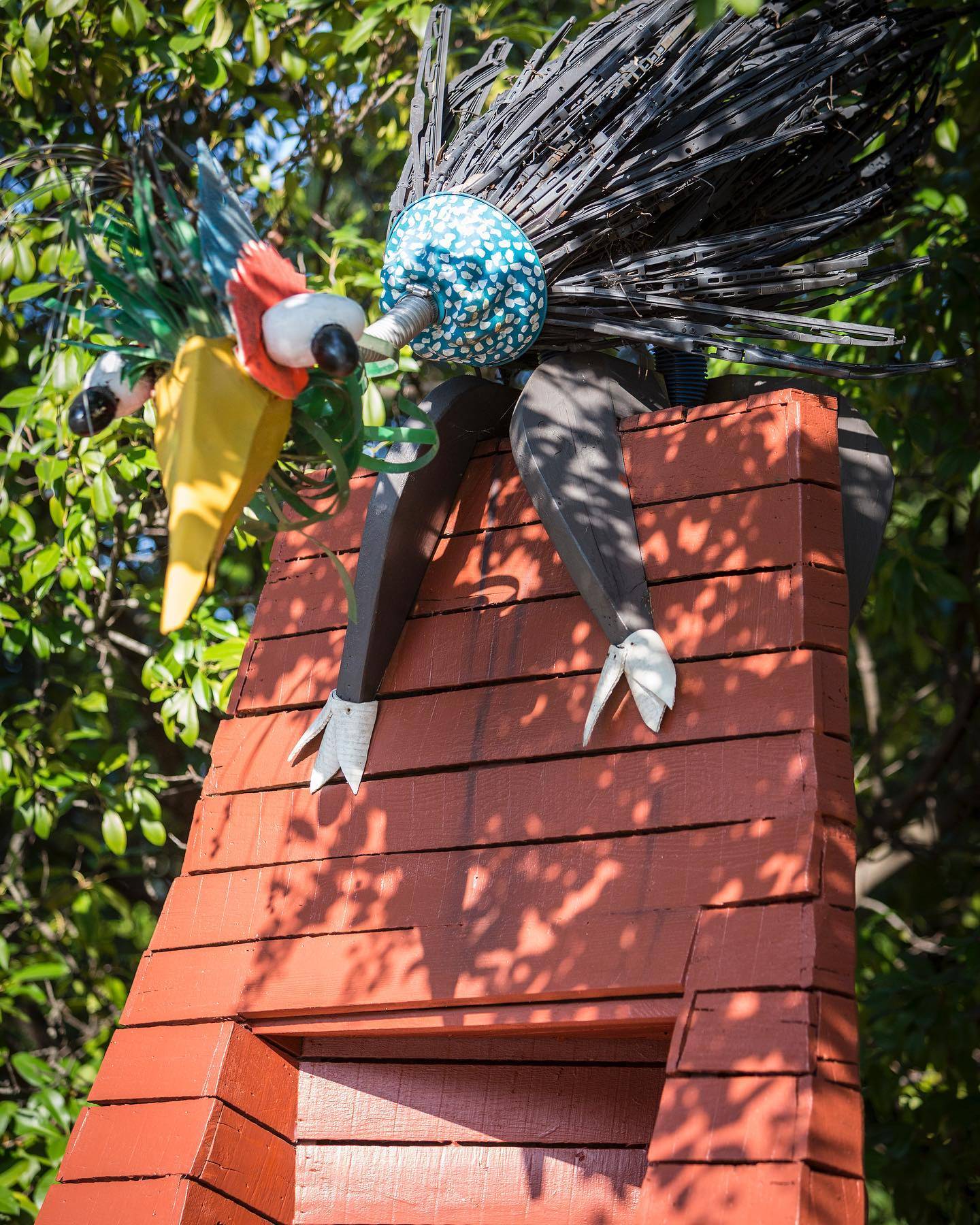 Artist
Kwendeche
Kwendeche is from Little Rock, Arkansas. The piece is "…Intended to be an eclectic array of common materials, including multiple fluorescent orange traffic cone bases; fiber resin clad, a striped painted obelisk with a seating element and the 'bird' as a whimsical, non-identifiable focal point."